See and Hear Inside the Hotzone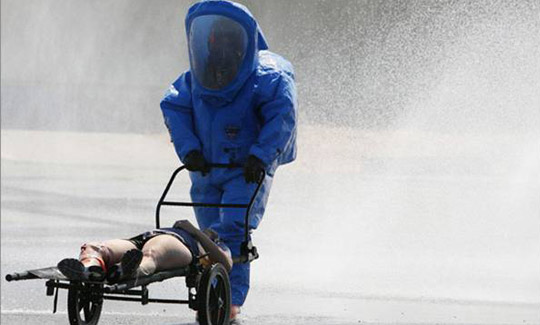 The Challenge:
A successful outcome to a Hazmat incident depends on quick access to information. Entering the hotzone, monitoring worker safety and determining the best course of action are just some of the challenges facing the Incident Commander.
The Solution:
CON-SPACE's HazMat / CBRNE response equipment – EntryLink Wireless Video Camera System gives the Incident Commander a first-hand look inside the hotzone. He can see and hear the Entry Team in realtime, monitor their safety and record the incident for relief crews, training or forensic evidence.
Our HazMat In-Suit communications provide hands-free communications through Level A suits, so workers can communicate in high noise environments.
Hazmat Teams Also Use: